Each property in Earley has its own set of requirements. This means that your home might need a unique set of specifications. This is why we offer a selection of features for our roof lanterns so that you can pick the ones you want.
Colour Choices
Our roof lanterns offer a wide selection of colours. We even have wood grain finishes in case you want that timber look to be consistent throughout your property. In fact, you can style your roof lanterns so that they can easily blend in with your home, whether it is traditional or modern.
Glazing Choices
Double glazing plays a vital role in the thermal performance of roof windows. This is why we give you a selection of glass and glazing options to choose from. Our standard glazing is a high-performing Low-E, Argon-filled double glazing.
However, we also offer solar reflecting glass from Four Seasons. This keeps out the sun's heat while letting in light. Additionally, we also have tinted and obscured glass, giving you the freedom to choose the type that you find most suitable.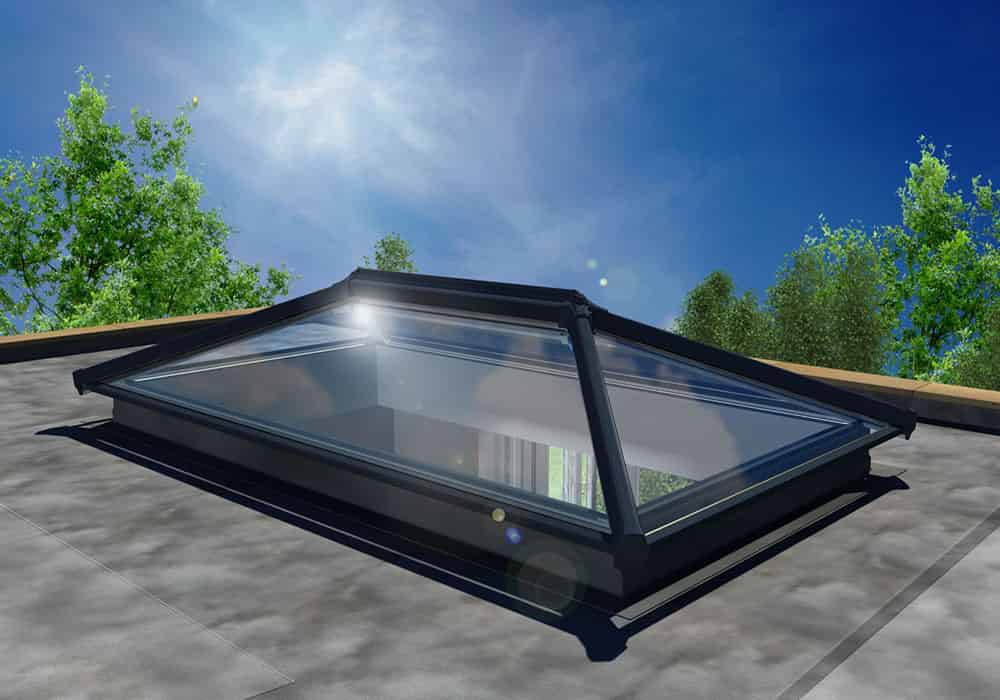 Opening Roof Lanterns
You may not want your roof windows to remain shut at all times. If you want opening windows, we offer easy ways for you to do so. You can opt for electronically-operated windows. These can be activated either by a switch or even through temperature and rain sensors.
Usability Features
To keep the air inside your rooms fresh and low-humidity, we fit our roof lanterns with a ventilated ridge. This ensures that your home does not get any condensation or the resulting mould.
The roof lanterns also protect you from any leakage or rainwater seepage with tight seals. However, if any water does manage to come in, we provide an internal drainage system to catch it and direct it outside into the gutter. As a result, you never have to worry about water damage in your home.