Every homeowner wants their property to match their taste. This is why we give you a complete spectrum of options for your roof lanterns. This allows you to style your roof windows to your needs.
Colour Options
We give you a vast palette of colours for your roof lanterns so your roof window systems can match the colour of your property as well as your décor. We even offer a series of realistic woodgrain finishes so you can maintain the timber aesthetic of your Calcot home.
Glazing Options
Since your choice of glazing can drastically affect the performance of your aluminium roof lanterns, we give you a comprehensive selection from which you can choose. We offer both glass designs as well as glazing options like high-performance Low-E, or Argon-filled double glazing.
We also offer solar reflecting glass from Four Seasons, which lets in light without over-heating your rooms. We also offer tinted, obscured, and textured glass for the most suitable options for you.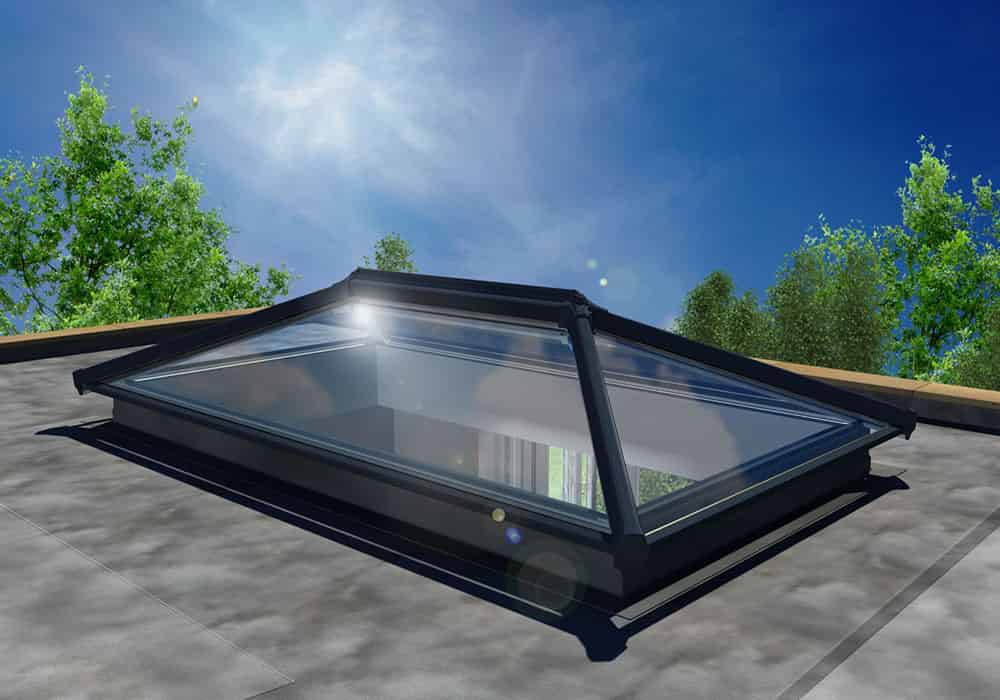 Opening Roof Lanterns
You may not want your roof windows to remain shut at all times. If you want opening windows, we offer easy ways for you to do so. You can opt for electronically-operated windows. These can be activated either by a switch or even through temperature and rain sensors.
Usability Features
Ventilation and humidity-control are essential for a healthy home without damp or mould. This is why we give you aluminium roof lanterns that are fitted with a ventilated ridge. We also offer tight seals to stop rainwater seepage, as well as internal drainage systems that redirect any moisture outside if it does manage to find its way in.